Welcome back to LIBERTY CITY.
I stopped by the video game store last weekend cause they had a buy 2 used games a get one free. I didn't end up buying any used games but I did pick up a new game that I didn't even know was going to be released on the PS2.
"Grand Theft Auto: Liberty City Stories"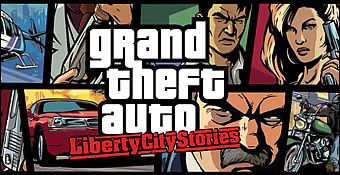 Only $20, can't pass that up.
Liberty City was the city used in GTA3 back in 2001 and they've done a few tweaks to the maps but it's the same streets and places. Playing it is almost like visiting your old home town after being away for years.
Lucky Rockstar took out all that bullshit eating and exercising crap they put into GTA:SA. I don't want to eat and exercise in a video game!
The graphics aren't the greatest but I expect it's because this game was made for then PSP and reformatted for the PS2, still for $20, I ain't complaining.